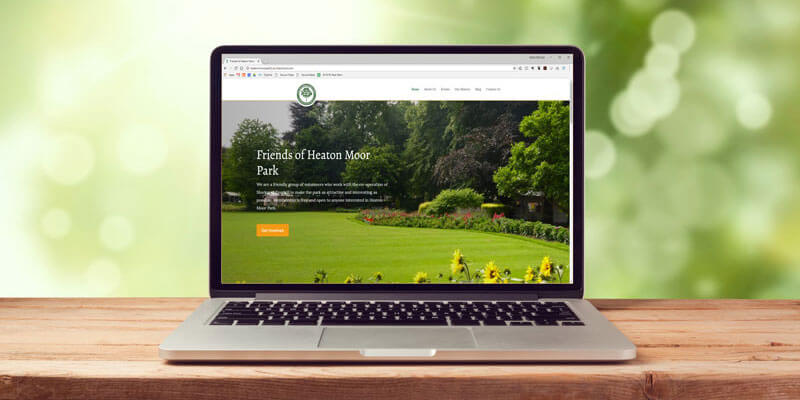 New Website Launched!
We are pleased to announce the launch of our new website!
After 5 years, we decided it's time for a bit of a refurb and upgrade.  The new site has a fresh new look, and is easier for us to update, which means we can give you more regular updates. The site now pulls in events from our Facebook page, so whether you use Facebook to arrive at the site, or the site to get to our Facebook page, you'll always know what events we have coming up.
Heaton Moor Park has a rich and long history. Take a look at our newly revamped History page, and let us take you back to 1894 when it all started, how the park developed through the two World Wars, winning Britain in Bloom in 1981 right through to us hosting the Heatons Summer Festival between 2010 and 2016.
You'll find our latest news, updates and musings on our blog page. If you have a topic in mind that you'd like to see us discuss on our blog, get in touch via our contact page.
We're pleased to be using a local Heaton Moor supplier, Nettl.com, who suggested a many creative ideas and has been very patient with our queries. We are probably more au fait with pruning and weeding than updating and blogging.  Any local residents who would like to get involved on the web-side of the Park – please get in touch!