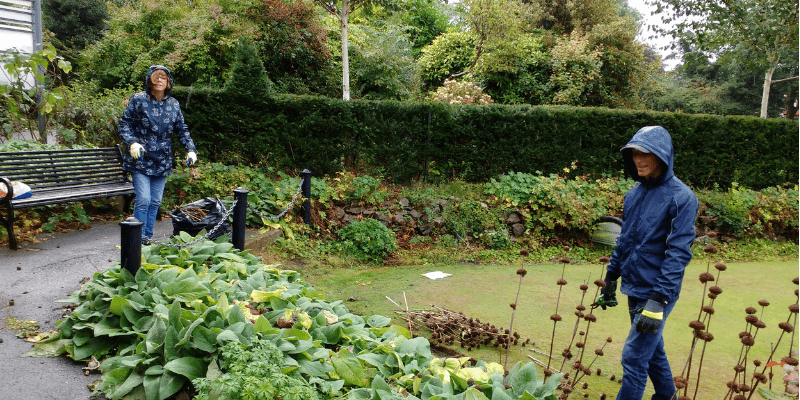 Tidy in the Park – Notes from 8 Sept 2018
Despite a wet start, the Friends gathered to care for the park and have a cake break as well. As anyone who has ever gardened, every square foot can quickly present a challenge! But meeting the challenges can give a great sense of achievement, especially as so many people use the park and can enjoy our efforts. We also had some new work gloves, extra wheelbarrow and four new trugs to put into action.
What did we accomplish? Lots!
Above, Rona and Robert tidy the border along the bowling green.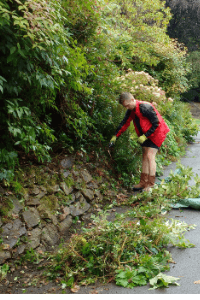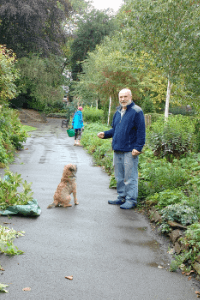 Adam tackled the weeds growing out of the dry stone walling at the entrance to Peel Moat Road
Meanwhile, Helen cleared some of the bed across the path and Chris, accompanied by Dougy, admired their efforts.
The picnic table was given a bit of TLC by Helen and Lauren.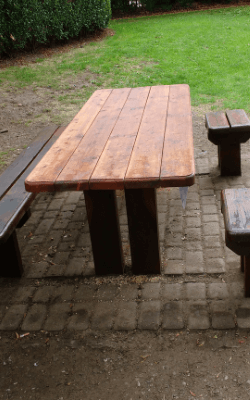 Anne cleared weeds and deadheads from the Rudbeckia (yellow daisies) along the bowling green.
Chris returned and re-instated a post that had become dislodged in the Woodland Walk
Dougy looked on.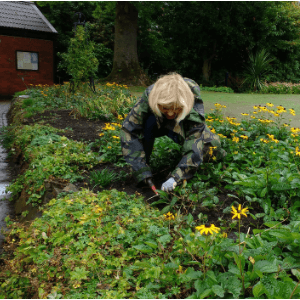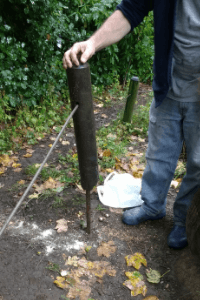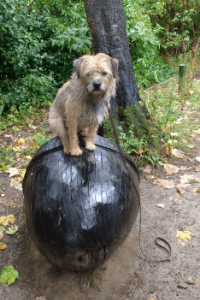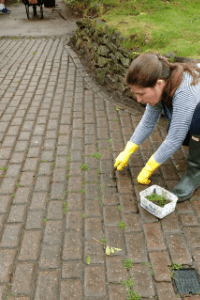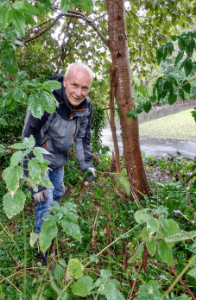 Martin and David, from the Moor Running Friends, cleared hanging overgrowth and creeping undergrowth near the Pavilion.
Sally scrapped up a lot of grass growing between the setted bricks in the area outside the pavilion.
Tony hacked back errant ash saplings.
Some of us even managed to find the time to enjoy some coffee and brownies in the pavilion
Do join us at the next Garden in the Park Day, Saturday 14 October, 11 am – 3 pm.