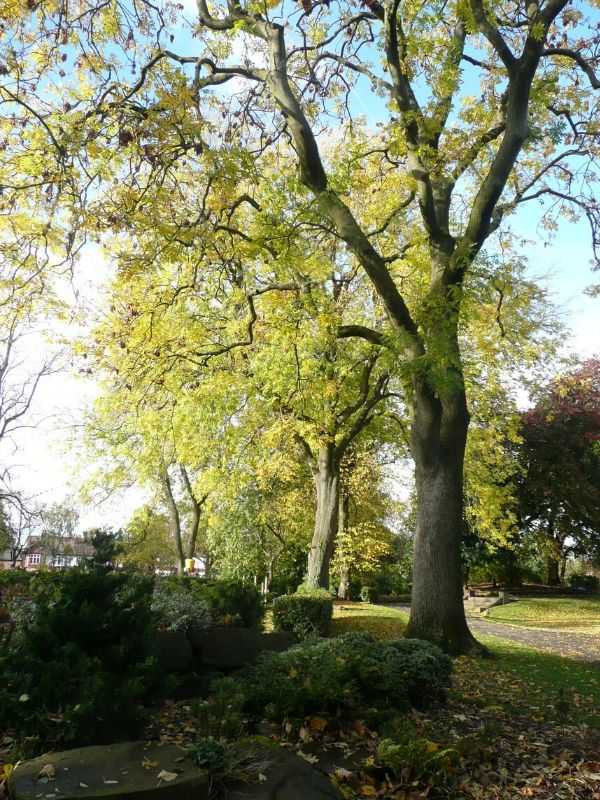 "Glory be to God for dappled things –
For skies of couple-colour as a brinded cow;
For rose-moles all in stipple upon trout that swim;
Fresh-firecoal chestnut-falls; finches' wings;
Landscape plotted and pieced –
fold, fallow, and plough;
And all trades, their gear and tackle and trim."
– G Manley Hopkins
Being in nature is good for you. This observation is something we all seem to agree on, even though we argue find plenty of other subjects to argue about in nation, town, neighbourhood… As referenced in a blog post on this website last year, research confirms the benefits of spending time in nature, even in the somewhat cultivated version found in Heaton Moor Park.
According to an article accessible on Science Reports:

"Spending at least 120 minutes a week in nature is associated with good health and well-being."
The tragic spread of Covid-19 infections and resulting deaths have – given unknown 'novel' characteristics of this coronavirus – have created even more to argue about. Still, even amidst the opposing views expressed so freely on social media and in the press, there is widespread agreement: sun, trees, light, birdsong – courtesy of the natural world – have a remarkable power to alleviate depression, anxiety and worry and to lower probabilities of heart disease, obesity, diabetes, asthma hospitalisation (Science Reports).

Actually, nature has an even bigger role to play in health. In a recent television interview, Prince Charles pointed out that scientific evidence shows that the loss of natural habitat ripened the conditions that led to the current pandemic, as well as pandemics past (e.g. Ebola) and most likely those yet to come. Some of the dangerous links between wildlife and human health are being closely examined, with a campaign to close down unhygienic "wet markets", and to end the trade in wildlife.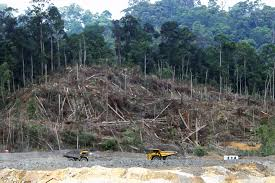 The ongoing, seemingly relentless destruction of the natural world is linked to global health crises such as the current pandemic, so the loss of natural habitat for wildlife now poses as scary for everyone, not just some flag to fly for the odd activist. The loss of the natural world occurs daily here in the UK, with felling of woodlands and ploughing up meadows for roads and rail, shooting of foxes and birds of prey, badger digging and overfishing, all documented in detail in the National Biodiversity Network's report State of Nature Report 2019. And it pushes on apace everywhere else, often in support of the UK supply chain as reported in Riskier Business by the World Wildlife Fund.
So what's to do? Across the channel, the European Commission has committed itself to a wide-ranging European Green Deal, with a goal of protecting human and planetary health, and a target date to achieve it by 2030.

Meanwhile, here in the UK, the University of Derby has set up a Nature Connectedness Research Group, to research this in depth and to work on "simple solutions for complex problems of climate change, biodiversity loss and mental well-being through improving the relationship between people and the rest of nature."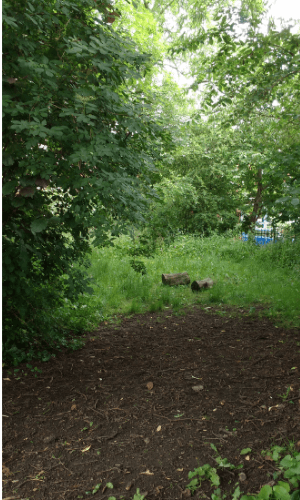 A successful initiative to get people to engage with nature – and presumably increase their passion to protect it – has been the "30 Days Wild" campaign by Wildlife Trusts across the country. The current campaign offers a different activity every day for the month of June and beyond if you are starting later! Some ideas may well be perfect for activities in Heaton Moor Park.
Whether or not you take up the the 30 Days Wild challenge, the physical health, mental well-being, community integration, and economic benefits of parks and green spaces are clear, as illustrated in the "Space to thrive, 2019" report by in the Sheffield Hallam University Centre for Regional Social and Economic Research.
The presence and care of parks and green spaces protect the natural world and provide a nearby link to it. Obviously, parks in general and Heaton Moor Park in particular are not the only answer to protecting the natural world, but they do play a part in creating space for wild birds and their wonderful song, for wildlife such as foxes trees that reduce carbon and help prevent flooding.  The joy of urban wildlife – birds, squirrels, foxes, deer, badgers, dormice – for isolated and often anxious people has been feted on Twitter and on Facebook, and in the press. 
Much of our country remains very beautiful.  Heaton Moor Park, right on our doorsteps, is a glorious medley of beautiful flowers and trees, bees, moths, hoverflies, foxes and bats.  A walk in the park increases our nature connectedness, and is good for mental health and sanity. 
What the future holds for the country's parks is a difficult question; parks do not have statutory protection for their funding by councils, and there is a strong likelihood of economic shocks to come.   
But last months during the 'lockdown' and the need to stay close to home, have reinforced how much the park is used and valued, and how many are committed to caring for it, as a lovely and healing haven.