Australia would envy the rainfall in the park this winter, but some great days during this winter season include –
Carols in the Park was big success on 21 December 2019, with Besses o' th' Band and Do Your Thing choirs putting on superlative performances. Nature was kind- no rain until long afterwards. Everyone seemed to enjoy the music, the hot drinks and mince pies.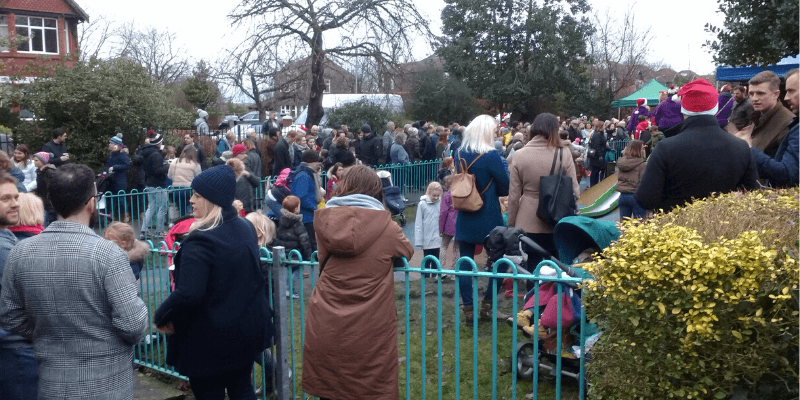 Proceeds go to supporting work done by a professional gardener. The council provides no gardening services for the flowers and shrubs so the events such as these help keep Heaton Moor Park looking beautiful.
We have had busy Garden in the Park days (every 2nd Saturday of the month) , busy planting over 2000 bulbs (the council did provide these, but no one to plant them), moving leaves off the grass, and generally tidying up.
And the rare frosty day has given the dried flower heads and stalks around the bowling green a chance to sparkle in the sun.